Select tickets
Enter details
Payment
Complete!
Tickets

Join us for a relaxed evening of tutored and/or untutored life drawing sessions from 5th September - 5th December. Classes will resume on 16th January 2019 for Spring 2019.
Our life drawing sessions offer the exciting opportunity to come to a relaxed environment in the Usher Gallery, where you can practice and develop your drawing skills and technique. It doesn't matter whether you're new to drawing or a seasoned pro, all abilities are welcome!
We provide basic materials or you can bring your own equipment.
For more information, email Ann at Ann.Worrell@Lincolnshire.gov.uk or call us on 01522 782040.
Usher Gallery - please see the website for directions
Terms & Conditions:
The management reserves the right to alter or amend the event as necessary as a result of unforeseen circumstances.
Bookings are non-refundable and non-transferable. Only in exceptional circumstances and subject to availability can your booking be changed.
Please bring along your booking reference number, print out or your e-ticket.
Prices are correct at the time of going to press and are subject to change without notification.
• Adult - Untutored Session £8.00
• Concession - Untutored Session £6.00
• Adult - Tutored Session £9.00
• Concession - Tutored Session £7.00

Author Talks and Signings
Join us for author talks and signings at The Collection.
• Author Talk - Diane Setterfield £5.00
• Author Talk - Hallie Rubenhold £5.00
• Author Event - Elly Griffiths £5.00
• Author Talk - Tesa Hadley £5.00

Join us for a beginners course of Yoga in the Museum with BWY Yoga Guide, Amanda Greenwood.
Time: 5.30pm – 6.30pm
Price: £5
Location: The Collection, 1 Danes Terrace, Lincoln, LN2 1LP
• Yoga At The Collection £5.00
Minecraft is coming to The Collection in February 2019!
• MineVention - Child £10.00
• MineVention - Adult £5.00
• MineVention - Under 4's Free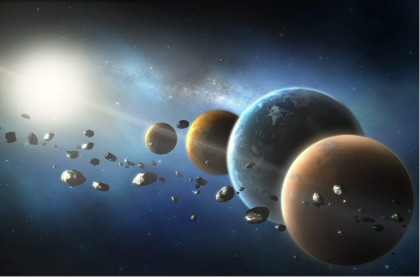 We will be hosting a Planetarium in our New Curtois Gallery this February
• Adult £7.50
• Concession £6.50
• Child £5.50
• Family (two adults and two children) £21.00

Investigate Learning presents Lunchtime Lectures at The Collection
• Vikings in the East Midlands £3.50
• Castles £3.50
• Collecting Space £3.50
• William Morris, Edward Burne-Jones and Victorian Stained Glass £3.50
• How Far Could the Romans See? Visibility Analysis of Rubers Law, Scottish Borders £3.50
• Plesiosaurs £3.50
• Notes and queries: The work of a Curator £3.50
Your Basket
Item
Price
Qty
Subtotal
There are no items currently in your basket

Total

£0.00