Enter details
Payment
Complete!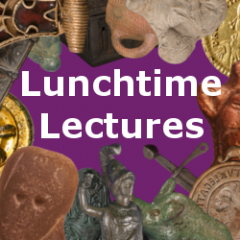 Lunchtime Lecture - Respecting Death: Pre-Christian votive practices
This lecture will look at the way museums display pre-Roman artefacts associated with death and religious practices. It will examine the way such votive objects are curated and explores whether this can have an effect on the way visitors identify with the past.
Kevin Manvell works at The Collection and has recently completed an MA in Community Archaeology at Bishop Grosseteste University.
This talk is part of our ongoing Lunchtime Lectures series. It will be held in the auditorium at The Collection, starting at 12.30 and last for approximately 30 minutes.
Sorry, no tickets are currently on sale.
Your Basket
Item
Price
Qty
Subtotal
There are no items currently in your basket

Total

£0.00